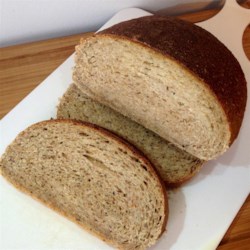 Thursday Morning, January 2nd, 6 a.m. I am awake and thinking of my son's release from prison. Today is day 589. The day I have been waiting for since they removed my son from my arms in the courtroom. The day the corrupt judge, prosecutors, and police officers, decided to twist the law to their own ends. The day they convicted a man planning to hook up with a self proclaimed 'little'.
Many people, for many reasons, have different sexual preferences. Fetishes, costumes, fantasies, dominance. According to the Urban Dictionary:
A sexual little is a lg or lb in a DD/lg or MD/lb relationship, who only becomes a little when having sexual relations. They don't feel the need to color, having stuffed animals, or be played with like a child. They only want to be treated like a little in the bedroom.
But back to that on another day, I regress… This day I wake at 6 a.m. JIm and I talk quietly in my RV – the one I lived in for the better part of a year to be near my son. Jim is soothing me, trying to calm my nerves as I anticipate the next RIDICULOUS hoop they will make my son and I jump through to get to the other side. The side where he has his life back. A life. ANY life.
The phone does not ring when Jace calls at 6:30. I see it just before 7 and smile to know he is alive. Those of you who haven't had a loved one in the service or jail will not understand the absolute truth of that last statement.
He calls again about 7:10 – he tells me he's already been outprocessed and is waiting on us. We are picking up our friend Mike on the way so I tell him we will be there at 8 a.m.
For those of you who don't know me, no, I did not wait until the morning of Jace release to figure out the logistics. I arranged the procedures with his 'Counselor' Breezann Stouffer. I wrote her the very day we were finally given his release date. Per her instructions there is no way to get Jace until 8 a.m. as the front desk is not manned until that time.
We arrive at 7:55
They have put Jace on a transport to Everette, WA. He is no longer at the facility. NO, the desk clerk does not know why. NO, they cannot bring him back. NO, there is no one available to speak to with any authority. Jim understands, even more now, what I have been going through, what we all are going through. He strongly expresses his disappointment with the use of his WA taxpayer dollars. The desk clerk says he understands. It's obvious he does not.
They have now dropped my son at the Greyhound bus station in Everette, WA. 30 minutes away from Monroe, in the opposite direction from Oregon. It's cold outside, January in Washington state, but they released him in a sweat suit. No Coat. He has money to catch a greyhound and a phone card. Wait, didn't I communicate repeatedly that I would be picking him up in Monroe? I've visited him 83 times in 12 months…..?!?!!
We drive up to Everette and find him in the Greyhound station. Safe at last. Safe'Ish'. I'll take it.
We find the closest IHOP and after ordering, listen intently as Jace describes the mornings shenanigans. We are deep in conversation, the four of us all leaned in drinking coffee, when the waitress appears again at our table.
"We have bad news"
We all freeze, turn, and stare at her in dreaded anticipation. I scan the room for the police. Mike keeps his notepad and pen ready to record this latest injustice. Jim, my Cowboy, – who is still pissed off from the Prison – looks like he may step out of the booth and shield us from whatever is about to make me cry…
"We are out of Rye bread"