When speaking to people on the subject of Illegal Proactive Police Stings I often hear the analogy of the similarities of these stings to 'speed traps'.
That's an interesting comparison and one that I have found hard pressed to respond to people, so I wanted to write and explain the differences in hopes that the next time someone says 'Oh, like a speed trap!' I can be better prepared.
A speed trap IS a proactive sting of sorts, yes, that is a similar aspect. The police go to an area, street, subdivision where they believe there is a problem with people speeding. They find a place to 'hide' so that the people doing the speeding can't see them before the 'test' is performed – namely accessing the cars speed with a tool – the radar gun.
The radar gun is a scientifically proven, calibrated machine used to accurately measure a reality. The speed the car is travelling at when the tool is utilized. There are a few factors that COULD be challenged, but really nothing that would alter the fact that at a given moment you were speeding. Breaking the law. Right then and there. If you are NOT speeding then the police let your go about your business.
And here's where the two examples split.
In the 'sexual predator' proactive sting – the police go to websites they SAY are rife with 'speeders'. I cannot say if that is true or not – as I have not tried to 'speed' on those sites, although I have used them many times in my life. So let's just give them that point. Let's ASSUME that these adult dating sites ARE rife with predators. I think that's a pretty gracious assumption as the idea of looking for a child on an adult website seems to me to be a stretch. But again, lets give them that one.
Like the car on a road, there are many people NOT speeding on a given road, and many people NOT looking for a child on an adult dating site. A great number of people are actually looking to 'date an adult' – I do not see THAT as a big assumption.
So lets say I am looking for a date or hookup, on an adults only dating site. I have answered and indicated that I am 18 and over, as has everyone else who is on this website. You could say that a cop on an adult website is similar to when a cop hides his location from site in a speed trap. I would question the validity of this comparison as the cop is not disguised when hiding AND everyone driving knows that there may be a cop checking for speeders. Does everyone who logs onto eHarmony know that cops may be disguised on that site as someone they are not? I think we can all agree that answer is a resounding 'NO'.
eHarmony: terms of service
This is a legal agreement ("Agreement") between you and eHarmony, Inc., a Delaware corporation ("eHarmony"), which may be contacted at P.O. Box 241810, Los Angeles, CA 90024 USA. By accessing the eHarmony U.S. web site, currently located at www.eHarmony.com (the "Site"), and using any of the Services (as defined below) accessible through the Site, you become a user and agree to, and are bound by, the terms and conditions of this Agreement for as long as you continue to use the Site or Services. IF YOU DO NOT AGREE TO BE BOUND BY THIS AGREEMENT, DO NOT USE THE SITE OR THE SERVICES.
1. Eligibility.
Minimum Age. You must be at least 18 years old to use the Site or to register for the Services. By using the Singles Service, you represent and warrant that you are at least 18 years old. Other Services may have other age requirements for all or portion of such Services, and such other age requirements are stated on such Services or portions thereof.
And the reason for that includes the fact that as you sign in, or create an account, you have to indicate, actually purposely check a box at a minimum, saying you are of age to be on the site. Many websites contain TOU legalities, including adult dating sites. These legalities are actionable. If you think they are not enforceable, break one and see how far you get explaining you didn't believe you had to follow the rules you accepted when entering a website. Even better, make it a government website!
But – let's even concede law enforcement's assessment that it's possible a child COULD do this and thus law enforcement has the right to break the law. Or that a knowing parent, or pimp WOULD do this. Again, I cannot speak to this as I have never personally been 'speeding' while on an adult dating site.
Although even conceding it's possible, law enforcement must also concede they are breaking the law. Which they are of course, and which is also explicitely prohibited in the US Attorney Generals rules and regulations for ICAC proactive stings.
33.ICAC investigations shall be conducted in a manner consistent with the principles of law and due process.
So here we are on an adults only web page, not 'speeding' but looking for a date or hookup. Extremely normal and definitely not illegal. In fact online dating is the #1 way in the US, by far, to meet prospective partners. So normal as to have MANY movies written about the very same topic; 'You got mail', 'Must love dogs', and 'Because I said so'.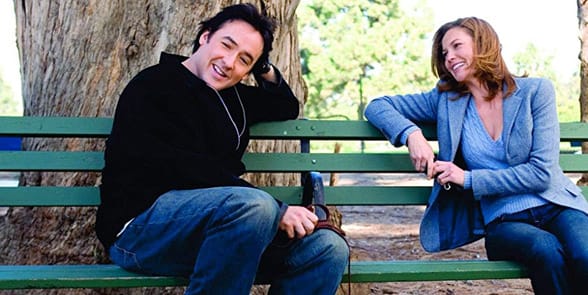 To be continued….